Deep Cleaning To Fight Coronavirus
Free Pickup and Delivery Service
Free pick-up/drop-off within a 5 mile radius (main store).  $35 flat rate Denver Metro*
Free Hospital Grade Disinfectant
Free Hospital Grade, EPA Registered Disinfectant
Curbside Pickup and Drop-Off
We can help you make decisions and prep your orders for curbside pickup.
Carpets, Fine Area Rugs, Furniture
Carpet and upholstery cleaning product and services
How often should I get my rugs washed?

This will depend on the amount of traffic the rug takes. For example, an entryway rug or a rug in the kitchen area tends to need a thorough un-dusting and wash every 12-16 months. If your rug gets a pet stain or a wine spill, it needs to be treated immediately. Areas where less people go should be cleaned every 3-4 years.

Check out the Rug Care Tips section for further information on what you need to look for and know when a rug needs a wash.

How long does it take for a rug to get washed?

At Oriental Rug and Carpet Clinic, we thoroughly inspect each rug prior to cleaning. Some require additional washes or un-dusting which takes longer than usual. Generally we are able to return the rug in about a week or two. A larger size rug takes more time in the drying process and can take up to 3 weeks. For information on the each process/step we perform, check out our process page.

Do you deal with insurance claims?

Insurance companies rely on our expertise when it comes to evaluating the rug. We provide a documented appraisal that determines the value of the rug. If your rugs have been water damaged in a flood and you have an insurance claim, we will work with you and the insurance company to make sure your rugs are back to looking fresh and clean.

Can you ship my rug to a different state?

Yes. We properly pack and ship rugs anywhere in the states. If you have a rug that needs to be properly cleaned or repaired that is in a different state you can ship the rug to our facility:

Oriental Rug & Carpet Clinic
6901 W 117th Ave #6
Broomfield CO 80020

What type of rugs do you wash?

We wash and clean all types of area rugs including, Navajo, Karastans, Shag rugs, braided rug, needle point, Flokati Sheep skin, Oriental rugs, Persian rugs, Antiques and others!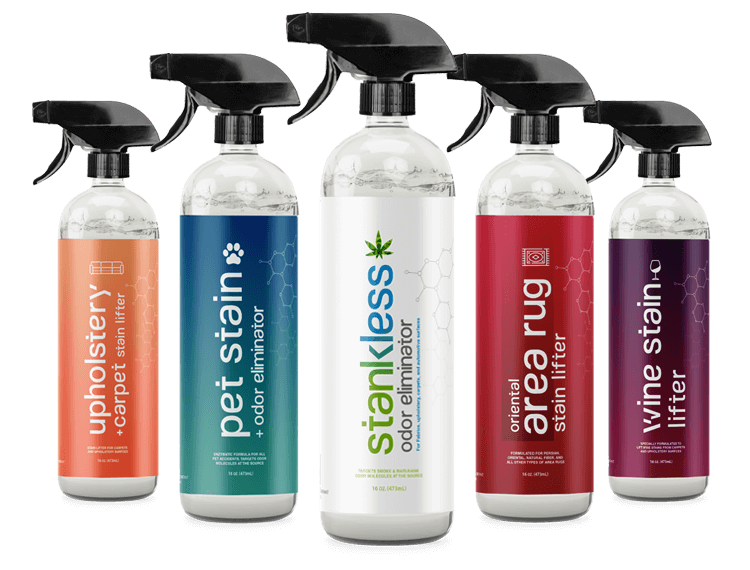 Oriental Rug Stain Lifter
Ideal for oriental rugs, area rugs, handloom, karastan, shag, tufted, machine made rugs and others. Safe to use on fibers: wool, silk, viscose, polyester and cotton
Removes pet stains
Wool dye-safe cleaner
Multiple fiber application
Treats all common beverage spills
Removes food stains