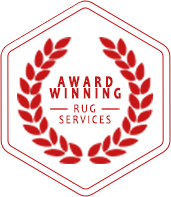 A HIGHER STANDARD OF RESTORATION
What we do ensure a quality and satisfactory cleaning of your precious heirlooms and area rugs.
Clients, museums, leading insurance companies and restoration firms depend on the Oriental Rug & Carpet Clinic professionals' expertise. At the Oriental Rug & Carpet Clinic, we pledge to adhere to the highest quality of rug cleaning, restoration and rug repair methods available anywhere. We are dedicated to servicing your every rug and carpet maintenance needs.
Rug restoration is truly a rare art form. Even the best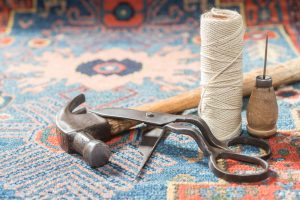 made rugs suffer from normal wear and tear. With our rug restoration service, we can restore your one-of-a-kind rug to its original condition. With over 30 years of experience, we have the extensive experience in providing the skilled care necessary to preserve your Oriental Rugs and Persian Rugs.
We know that your rug is a treasured family heirloom and a collectible that is very important in your home. We have established a rug restoration technique that is completed with skill and personal care. We take great pride in our rug restoration service, and are committed to providing you with the knowledge you need to keep your rug in the best shape possible. A restoration is meant to restore a piece to its original state, and that's exactly what we intend to do. Your rug should be restored by a professional and expert weaver. Our highly skilled artisans ensure that your Persian rug or oriental rug is exquisitely restored so that it can be enjoyed for years to come. A rug truly is forever, especially with proper maintenance and care. We can provide you with that type of required care.
At Oriental Rug and Carpet Clinic, we ensure that your investment will be restored. Give us a call today to schedule a time that we can pick up your rug to begin the restoration process.
Rebinding
Mothproofing
Re-Piling
Dyeing
Resizing
Re-weaving damaged section
Replace Surging or Binding

24hr Hotline
720.998.8877
Call now to schedule a pickup or any questions tips you have. We are here to help!
Mobile: 303 435.8592
Text: 720.998.8877

Working Hours
| | |
| --- | --- |
| WEEKDAYS: |  9:00 – 5:00 |
| SATURDAY: |  BY APPOINTMENT |
| SUNDAY: |  BY APPOINTMENT |
| EMERGENCY: |  24HR / 7DAYS |

Drop-off Directions:
Click below to locate our Main location Retail/Drop-off (Metro Denver)

Main Location
Click below to locate our Drop-off location in Littleton (South Denver)

Littleton Location
Request Pick-up Call:
720.998.8877
Mobile: 303 435.8592
Text: 720.998.8877
Like every small business, we started with humble beginnings. Our family opened a small rug care and cleaning facility in the late 1980's in Washington DC area.
We brought our services to the beautiful state of Colorado and made Denver our new home. Our cleaning services were quickly recognized for its quality and attention to detail.
Back-to-Back years, we have received awards for providing excellent oriental rug cleaning services. We moved to a bigger facility and expanded servicing areas throughout the state and nationwide.
More Demand = More Stores!
We have moved to a bigger space and added 3 more location throughout the city. Now easily pickup/drop-off your rugs to a location near you.